21
« on: March 05, 2021, 02:19:40 PM »
Round earthers love a ship on the horizon. What do you all make of this one?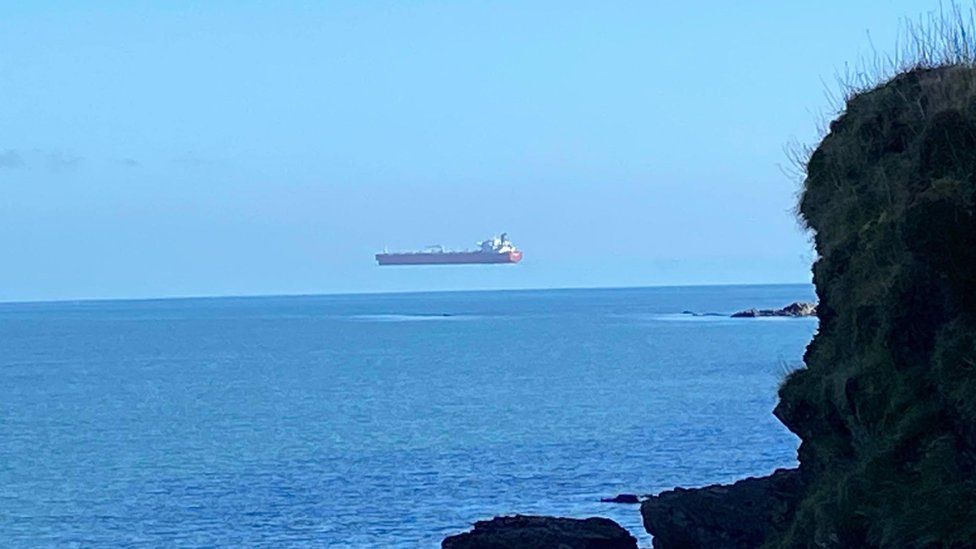 This is from a BBC article
here
.
Let's pull out the juiciest quotes that when
we
say them, you all think we are crazy.
A bit of bendy light
Quote from: BBC meteorologist David Braine
BBC meteorologist David Braine said the "superior mirage" occurred because of "special atmospheric conditions that bend light".
A bit of looking out of your window and refusing to believe your own eyes
Mr Morris said he was "stunned" after capturing the picture while looking out to sea from the hamlet of Gillan
Objects appearing both above and below a horizon having absolutely nothing to do with earth being round
Quote from: BBC meteorologist David Braine
"Superior mirages can produce a few different types of images - here a distant ship appears to float high above its actual position, but sometimes an object below the horizon can become visible."
So ... next time I get presented with something like
You are going to receive a short response ... "superior mirages" or in the case of that Toronto image 'inferior mirage". I suggest we cobble a wiki page together on inferior and superior mirages. I'm dead sick of images of mirages on horizons being lauded as proof of roundness.