1
« on: July 20, 2017, 06:58:49 PM »
The trouble with the new map: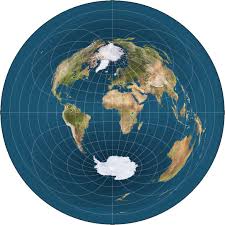 ..is even more severe than with the old one.
Suppose it's summer in Antarctica - and you're standing on the south pole.
At some point during the months of continuous sunlight, the sun is going to be shining from the direction of the Ross Ice Shelf (the "bottom" of the new map). (You want to say "South" - but directions are so screwed up at the poles...!)
So the actual FE sun is somewhere between the Ross Ice Shelf and the "edge of the world" at the Ice Cliff.
Which means that for anyone in (say) South Africa - the sun is setting (or rising?) on the SOUTHERN horizon...yeah - that's a bit odd isn't it.
Then, for NewZealanders - their little islands have been smeared out over some ungodly large distance - which way does a compass point? Both North and South poles are "above" them on the map (again, putting compass directions on things is hard).
I had a small amount of grudging respect for the original FE map - it's not without it's faults, but it's quite a clever interpretation - but this new one is must batshit-crazy!
It's so badly screwy, you can't easily get your head around just how screwy it really is!